We made it to Korea! Here are some pictures from our trip so far.
The plane made the 14-hour trip not so bad... There were tons of free movie and music channels on the back of every seat, and we actually got served two meals...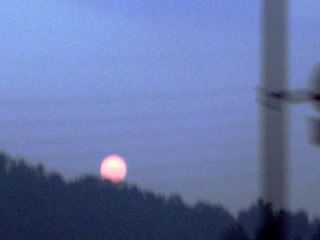 When we arrived in Seoul, it was 5 am on Monday. Basically... Sunday, July 29 never happened in our lives.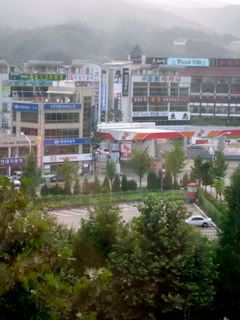 This is the view from our window at Jan's family's apartment in Seoul.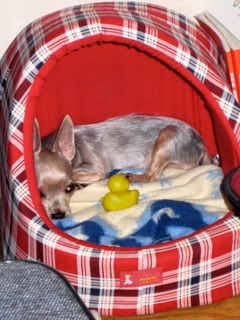 And this is Tambi, our roommate!! Her tongue is too long for her mouth. I'll try to get a better picture of this. It's tragic... but awesome.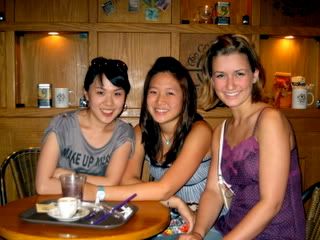 We toured around a bit on Monday evening... and Jan's emo took us to a coffee shop, and then to see Transformers (in English).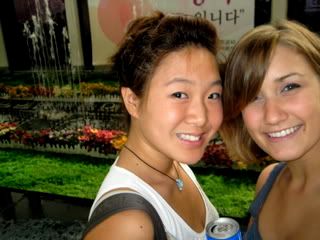 This morning, we were back at the airport, to leave for Jeju- the small island off the coast of Korea.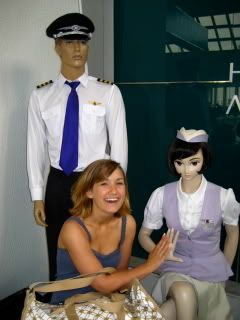 Hahaha... just making some new friends...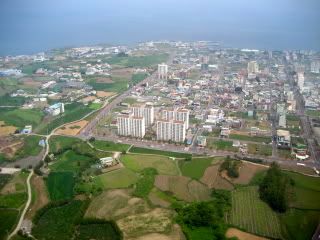 Jeju Island!!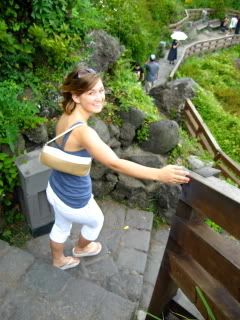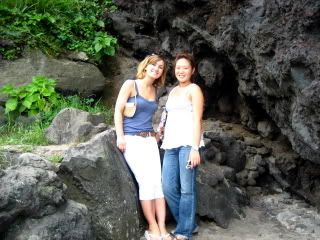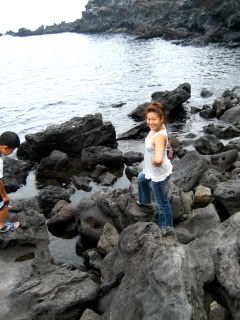 Hiking down the rocks in Jeju..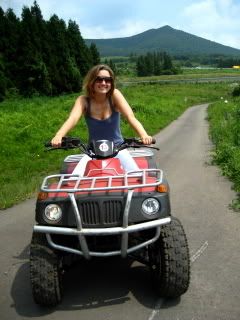 My first time on an ATV without Leanne driving. And I was just fine! Only nearly crashed once!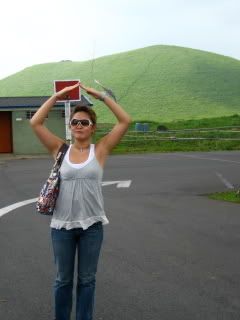 Jan... being the hill, I think. We were at this really campy ranch in the middle of Jejudo.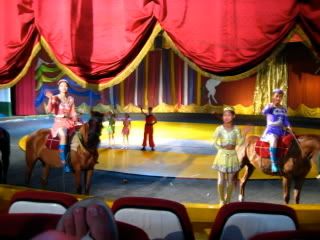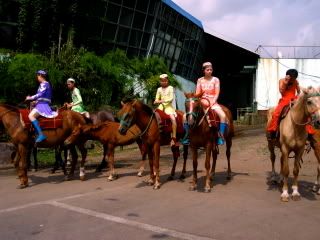 UM this was easily the strangest thing I have ever witnessed... I'll have videos of it up on Facebook soon... Wow...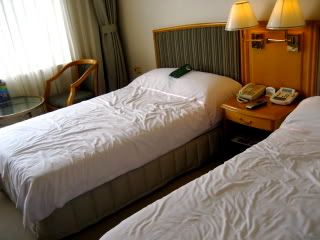 And now we're back in our lovely hotel, the Jeju Grand!
Wow... only 36 hours and so much has happened...
I like it a lot here, but I definitely have to get used to being the only blond for miles and eating spicy meat for breakfast. I'm giving it time.
I have to go. Jan and I have massage appointments now! I love vacation.